Description
The SP range is your guarantee for high-quality water supply and is capable of handling flows up to 470 m3/h and head up to 810 m. With the new, updated 4″ range Grundfos can equip any application with a complete SP system to optimise performance and energy efficiency. Should you require more components to accommodate your specific needs the flexible system easily makes room for these.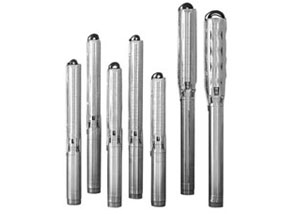 Features and benefits
State-of-the-art hydraulics provide high efficiency and low operating costs
100 % stainless steel inside and outside
Sand resistant
Resistant to aggressive water
Motor burnout protection
Dry-running protection
Monitoring, protection and communication via the MP 204 protection unit and the R100 remote control.
Applications
The pumps are suitable for:
Groundwater supply to waterworks
Irrigation in horticulture and agriculture
Groundwater lowering
Pressure boosting
Industrial applications.